The Importance of curb appeal.

When it comes to selling your home quickly and for the biggest profits in Simi Valley, one of the most beneficial things you can do is to stage it correctly. Staging your home involves making it look great, and also creating a neutral pallet so buyers can easily picture themselves in the space and feel right at home.
Your Simi Valley Realtor will certainly provide advice on staging your home, but there are some simple tips and tricks that he may forget to mention when it comes to creating curb appeal, an important part of the staging process. Here are a few that top the list.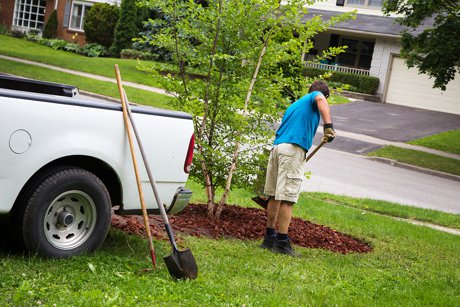 A day of work outside can go a long way toward giving your home the curb appeal that it needs to make a fantastic first impression. Prune bushes and existing plants, mow the grass, trim back any low hanging trees that make your home appear dark or unkempt and if the season is right, plant something new. Add a bit of mulch around trees and flower beds to give your yard a perfectly manicured list. The best part of all, most everything on this list won't cost you even a cent.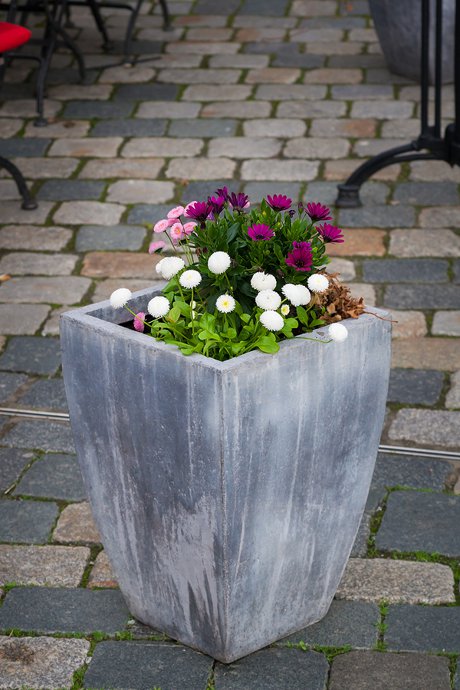 If you're short on cash but have $100 to spend toward making your Simi Valley home's exterior look great, adding just a couple of large potted plants is a great investment. This brings color and life to your front porch, inviting potential buyers in and helping your home to appear 'finished'. A few five gallon trees are also a great option, especially if you want to line the path to your entryway or frame out an area in your yard. If you've been blessed with a green thumb, plant some seeds to sprout a new garden of fresh greenery and color, but make sure to do this well ahead of your big open house so that the flowers are in bloom when it's time to show off your home.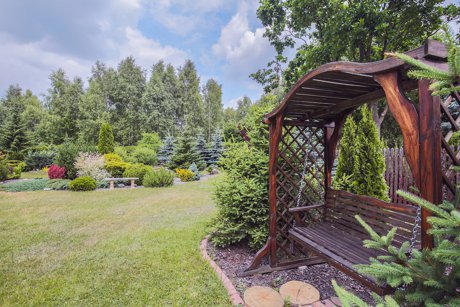 For those with slightly larger budgets, $500 will get you a great garden bench, transforming an unused space in your yard into a small reading nook or spot to enjoy the birds. Since outdoor living is so important to Simi Valley home buyers, this makes a welcome and attractive addition. For those that don't have such a knack for gardening, investing this money into a professional landscaper is another great way to use it, giving the professionals an opportunity to spruce things up and create beautiful curb appeal that sells.
When it comes to outdoor living spaces, it's a good idea to make sure yours looks fantastic from all points of view. Power wash your porch and deck, remove or replace any furniture that's in disrepair, and make sure these spaces aren't cluttered with kids toys and outdoor gear. If your deck hasn't been refinished in years, give it a fresh coat of stain to improve the appearance. While this project might set you back a few hundred dollars, it makes a significant difference to potential home buyers in Simi Valley and can help your home to sell faster.
Regardless of your budget, there are a few 'don'ts' on the list when it comes to creating curb appeal and staging your home for sale in Simi Valley.

Forget about that trendy pink or purple exterior paint color. If your home isn't neutral in shade and tone, it's time to get it that way, even if it means hiring a professional painter to get the job done.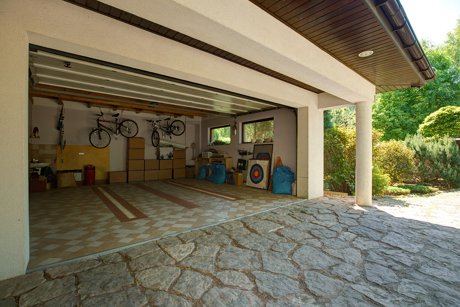 If your garage is so cluttered that you can't get a car into it, this can be a real turn off to Simi Valley home buyers who are looking for great storage potential. Get the clutter out, and if your car is left at home, park it in the garage. You don't want even the appearance of clutter from the road, or buyers will instantly feel like your home isn't large enough or accommodating enough for a family.
Even if you're selling your Simi Valley home in the dead of winter, when nothing will grow, it's important to keep your garden looking great. Buyers don't want to purchase a project, so remove dead leaves, wilting flowers and overgrown branches throughout your garden. This will help your house to feel well cared for, and it makes a serious difference, even before someone steps inside.
Finally, make sure your yard isn't cluttered with personal belongings. While the child's tricycle or pink flamingo lawn ornaments might scream 'home' to you, they're often nothing but an eyesore to potential buyers. Get these items out of your front yard and into storage so you can quickly sell your home in Simi Valley and move them along to their next new house.
When it's time to sell your home, staging it correctly is important, and that includes creating great curb appeal. Listen to your Simi Valley Realtor; spend a little time on improving the exterior of your home and plan for a few expenses along the way. Remember, the investment you make now will net you larger profits and a faster trip to the closing table, so it's all worthwhile in the end.
About the Author
Dwayne Simington is a finish carpenter and cabinet maker. His website www.basiccarpentry.org has great tips and tricks and is a fantastic resource for anyone looking to build or improve their outdoor living space with a deck. He also offers fantastic tips to help homeowners with kitchen renovations, bathroom renovations and other cabinetry needs. Visit it to learn more or get your next project started.