The Dream of Home Ownership, despite the effects of the Great Recession, people still love their homes and think they're a good investment in Simi Valley and surrounding areas in Ventura County and Los Angeles.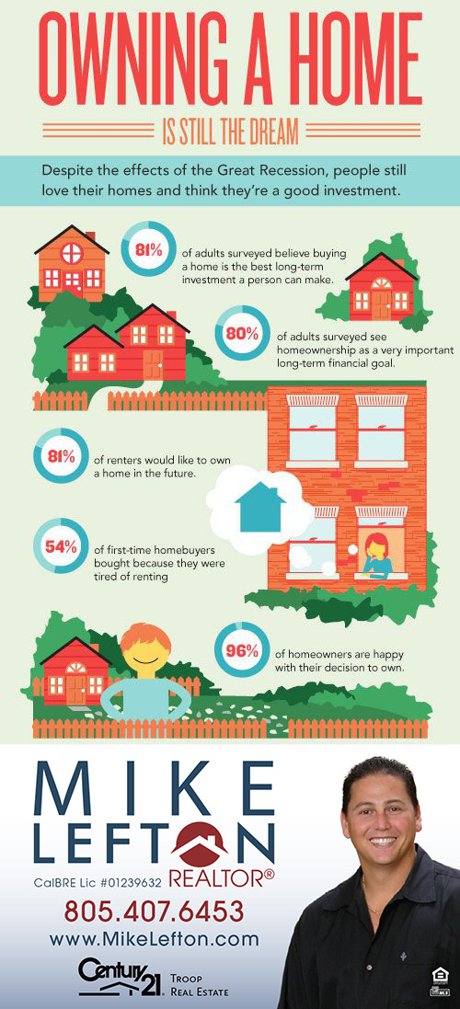 While renting has gained some popularity in recent years, owning a home is still the dream. Purchasing a house in Simi Valley is not only a great investment, but it markedly improves quality of life for many families and offers a sense of security and pride in ownership that is second to none.
The idea of homeownership is not one that should be taken lightly, but there really is a lot to be gained by transitioning from renting to owning in Simi Valley. In fact, 81-percent of renters have a stated goal of owning a home at some point in the future, and 54-percent of home buyers bought because they were simply tired of handing money over to a landlord.
If you are planning to buy a home in Simi Valley, there are two smart steps that will go a long way toward getting the most out of your financial investment and setting a path toward financial security that will benefit your family.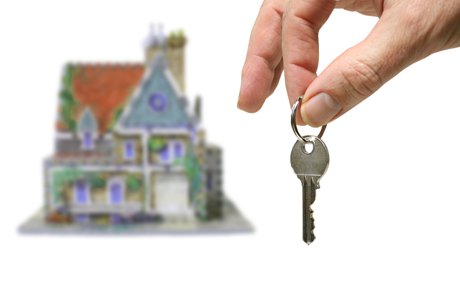 First, talk to a Simi Valley mortgage broker to determine how much house you can afford and what loans you qualify for. When you find a home that you love, that pre-qualification letter will let sellers know you are serious and a well qualified purchaser. This can make it a lot easier to get the home that you want under terms you are comfortable with. In addition, pre-qualification lets you know what you can really afford, so it will prevent you from looking at homes that are far out of reach or will stretch your budget so thin that it compromises your comfort level and quality of life.
Once you have had a conversation with a professional mortgage broker, take the time to find a Simi Valley Realtor who earns your trust. While it might seem easy to go out and look at homes on your own, there are a lot of steps involved in making your purchase and investing money into a home, and nobody will have the tools and skills necessary to guide you in the way that a Realtor can.
 Your Simi Valley Realtor can help you to make smart buying decisions and draw up a contract that has the best chance of being accepted by the sellers. This professional will help you to decide how much to offer, what terms are important to include in the contract and even when to walk away if a deal is not worth fighting for. In addition, a buyer's agent will help you sift through inspection reports, negotiate with the buyer and work with contractors to get items fixed and even understand the terms of your contract before you get to closing. All buyers need a Realtor on their side, and first time buyers in Simi Valley especially would be wise to seek out a knowledgeable professional to make the process of buying a home a financially sound and stress-free one.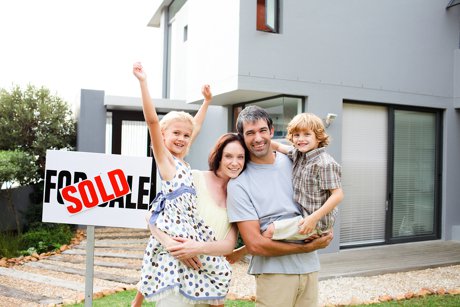 There is a lot to look forward to if you have made the decision to buy a home in Simi Valley. This is still a smart move and great time to buy, a dream that many people share and one that 96-percent of homeowners express satisfaction with after they buy. Make smart choices like discussing your financial situation with a lender and hiring a Simi Valley Realtor before you start looking, and you will be on your way to living the dream in a home you love.
About the Author
Will Tottle is the content manager for Smart Price Warehouse, provider of quality products for your home at unbeatable prices. After you have found the home of your dreams, visit <a href="http://www.smartpricewarehouse.co.uk/"> smartpricewarehouse.co.uk</a> to find a wide selection of home renovation products including high-quality freestanding, whirlpool bath and steam shower units.